Casino Chips - Aria (2009)
Welcome To City Center!
This site is not associated with and all rights to the 'Aria Resort and Casino' names belong to MGM Resorts International and Infinity World Development
Aria Resort and Casino is part of the CityCenter complex located on Las Vegas Blvd and Harmon Ave. It sits as a crown of modern energy sipping luxury in world of excess.
This resort has some big name restaurants like Sage, Jean Georges and Julian Serrano. I personally like the more casual spots here and go to other locations for fine dining. The Buffet stands out as top notch. Bardot Brasserie and Aria Cafe are also nice spots to get some food. Let's not forget Five50 Pizza.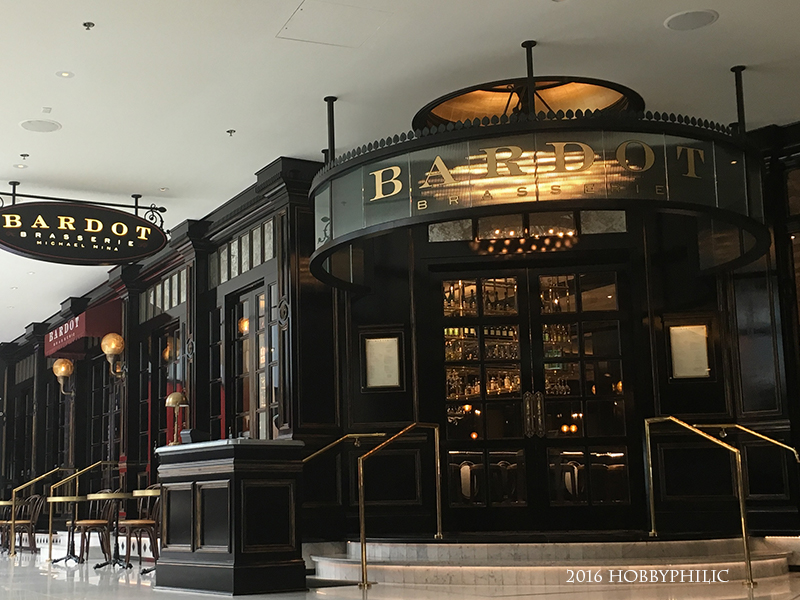 The wonderful casino is refreshing with a high ceiling, and yes, lots of smoke. What is up with the carpet? I don't think we will ever know. The Poker room is always world class with lots of games going.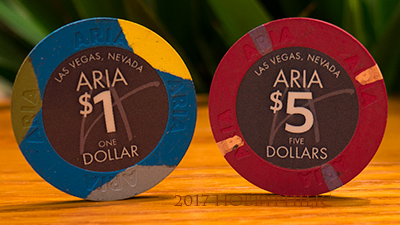 Now on to the chips! The chips are made in Mexico by Paulson and seem to fit with other MGM properties in Las Vegas. They are made on a house mold with compression molded clay and a permanent 7/8 inch inlay.

The one dollar chip is a style 6 (as it was known on the old Paulson chart) also known as the tri-moon edge spot pattern design. This features the Aria house mold with 'Aria' molded in four places around the perimeter face.
The five dollar chip is a style 7 (old Paulson chart) also known as the 418. As in four one-eighth inch edge spots. Again, featuring the quad Aria house mold.
See the chips in UHD
Some casino chip resources I find interesting
Man Made Mold Designs
Casino Chip Guide
Paulson Edge Spot Options
Last Updated: 07 July 2017
---
Casino Chips Home
Aria Casino Chips (you are here)
New York-New York
Bellagio 1998

More to come....