Poker Chip Buying Guide
(advertisement where available)
The Poker Chip Buying Guide - Direction:
Next you need to establish purpose. What do you want from your poker chips?
Do you just want them to shuffle next to your phone or computer while you watch live poker on Twitch? If that is the case, you don't need hundreds of chips and can just order a sample set or stack of 25. Even if you are looking for multiple sets, this is a good place to start.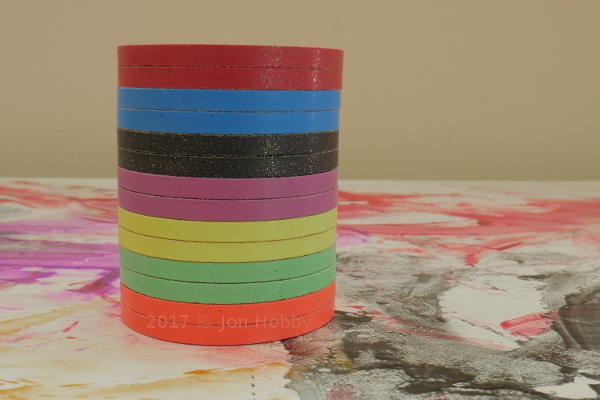 Are you hosting a cash game? Are you going to host tournaments? (Please be aware of legalities in your political jurisdiction before you do either of these) Tournament chips are usually clearly marked NCV while cash game chips are marked with currency denominations. However, at home you make the rules. Just be sure everyone is clear on all the rules before you start.
It is important to decide all of this before you start your search. Buying high stakes cash denomination chips won't help you with a micro cash home game. For example hundreds of $25000 chips don't come into play in a home cash game very often, unless maybe you are hosting a game with the Apple board of directors.
One more item. Do you want denominations on your chips? One idea behind having no denominations is that you can change the value of a certain color chip as a tournament matures. I get it, not my first choice as there is always a drunk so-and-so that asks every orbit, "what is this one worth again?" That is why I prefer chips with denominations.
Poker Chip Buying Guide CONTENTS
Page 01 - Intro
Page 02 - Budget
Page 03 - Direction (You Are Here)
Page 04 - Chip Materials
Page 05 - Chip Types
Page 06 - Quantity
Page 07 - Breakdown
Page 08 - My Experience
Page 09 - Recommendations
Page 10 - Useful Links

(advertisement where available)
Last Update: 29 Mar 2020