Poker Chip Buying Guide
(advertisement where available)
The Poker Chip Buying Guide - Personal Experience:
Back to the story of that guy just looking for poker chips. What did I ever end up buying and what did I learn? Buckle up, storytime.
First I bought some samples of Milanos, Monte Carlo and Paulson poker chips. I liked the Paulsons and Milanos but then something funny happened. I opted to just buy two sets blind - 300 Poker knights and 300 NexGen Pro Classic.

I learned a few things very quickly. First, I didn't like the Poker Knights set (so much I gave them away). Second, I liked the NexGen Pro Classic set. Third, I should have bought samples. Fourth there is a bigger difference than I thought there would be between sets. A seemingly little difference in weight meant a noticeable difference in stack or carrying case weight.
Then I started saving up for a set of Milanos, remember all the nonsense about budget? Then I found myself looking at a set of CPS China clays and opted for those instead. I am still very happy with that purchase. You can see them below in a versa 500 case.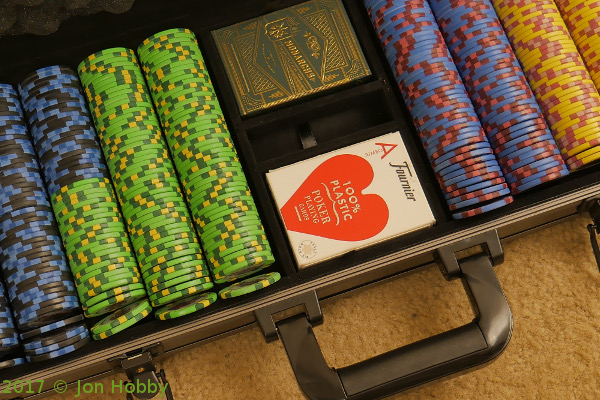 Then Paulson's were taken off the market. Big frowny face emoji right here. Any regrets? Maybe a little bit but I still had food, shelter, a retirement fund and something to look forward to. After I had put away what I thought would be enough, I had some more disposable income and ordered a few hundred Milanos for my craps table.
By this time I was full steam ahead in the YouTube poker chip review thing and found I really liked ceramic chips in general. I looked around and found a design that seemed to call to me and thought they would add something unique to my sets. Three months of saving and I ordered 300 Tiki Kings. Waited a few weeks for them to be made and now I have a lovely set I use often.
Now, I still had my For-When-Paulson-Sells-To-Consumers-Again savings. After about a year or so, I was starting to lose hope. Then I found PokerchipForum and at about that time Caesars was selling its stake in the Ohio Horseshoe casinos to Jack Entertainment. So all the obsolete chips were coming to the market. I bought some Cleveland and Cincinnati chips. After all considerations, I finally decided to buy some of the obsolete Cincinnati Horseshoe chips.
2020 UPDATE: There are several retailers that are selling metal slugged ABS chips where they have removed the flashing. Some of these include Apache Poker Chips Monte Carlo Chips and the Discount Poker Shop Outlaw NOTE: I paid for these samples with my own money and these links are not sponsored.
Here is a list of my current poker chip sets, I have more samples than I want to count. Last Update March 2020.
500 CPS China clay
300 Tiki King
500 Milano (for craps table)
Recently sold:
Cincinnati Horseshoe 500 piece set (obsolete)
Nex Gen 300 piece set

Poker Chip Buying Guide CONTENTS
Page 01 - Intro
Page 02 - Budget
Page 03 - Direction
Page 04 - Chip Materials
Page 05 - Chip Types
Page 06 - Quantity
Page 07 - Breakdown
Page 08 - My Experience (You Are Here)
Page 09 - Recommendations
Page 10 - Useful Links

(advertisement where available)
Last Update: 29 Mar 2020