Poker Chip Buying Guide
(advertisement where available)
Introduction To The Poker Chip Buying Guide:
Jon is just some guy that was looking to buy poker chips and had to filter through so much misinformation. After three years, he has some information to help you on your way.
There are some limitations to this guide. This guide is limited to new, available in the USA, current production poker chips for the home user. The chips mentioned here are available and in production at the making of this guide but please remember prices and availability will change over time.
A quick glossary -
Inlay: A design physically embedded in the chip that is not a sticker or hot stamped
Label: A sticker with a design, often a numeric denomination, applied to a chip
Breakdown: How many of each color of poker chip are in a set
Hot stamped (debossed): A design recessed into the chip center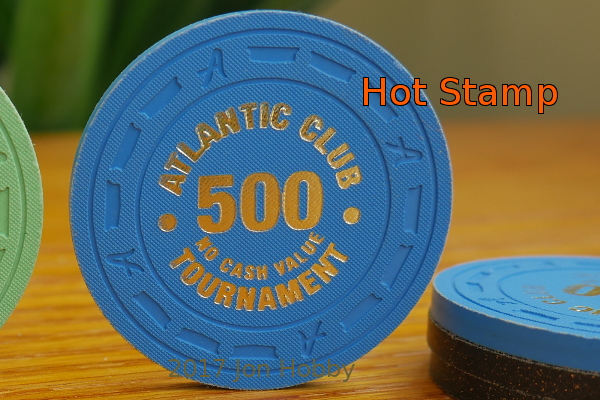 NCV: No Cash Value - most often used for tournament sets
Denomination: A number representing the tournament or currency value of a chip
Check (Cheque): Casinos guarantee the value of their chips so they are called checks
Poker Chip Buying Guide CONTENTS
Page 01 - Intro (You Are Here)
Page 02 - Budget
Page 03 - Direction
Page 04 - Chip Materials
Page 05 - Chip Types
Page 06 - Quantity
Page 07 - Breakdown
Page 08 - My Experience
Page 09 - Recommendations
Page 10 - Useful Links

Last Update: 26 Mar 2017