Poker Chip Buying Guide
(advertisement where available)
The Poker Chip Buying Guide - Recommendations:
Narrow your search.
First, determine how many chips you need.

Second, find sets that fit your budget.

Third, choose your two or three favorites and order samples.

Fourth and optional, order a couple other samples of other types of chips for comparison.

Once you have samples in hand, the decision is usually obvious.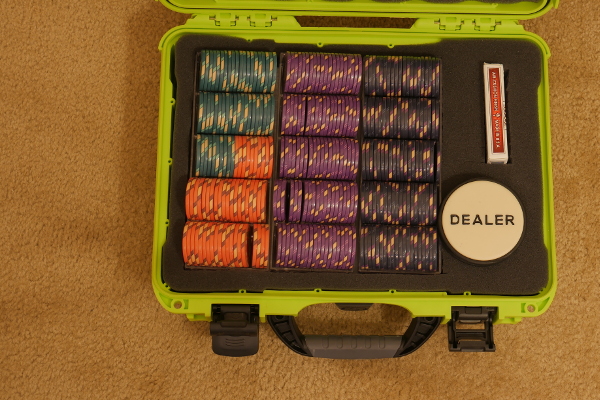 In conclusion, your opinion is more important than mine. Go with what works for you. If you need someplace to start and are on a budget, my opinion as of March 2020, try a sample of ceramics or ABS chips. If you need the best, my opinion as of March 2020, look for obsolete casino chips or go to Classic Poker Chips.
I hope your first set isn't your last and that you enjoy the hobby of poker chip ownership.
Poker Chip Buying Guide CONTENTS
Page 01 - Intro
Page 02 - Budget
Page 03 - Direction
Page 04 - Chip Materials
Page 05 - Chip Types
Page 06 - Quantity
Page 07 - Breakdown
Page 08 - My Experience
Page 09 - Recommendations (You Are Here)
Page 10 - Useful Links

(advertisement where available)
Last Update: 29 Mar 2020